This year we were back, providing the full Krake experience, larger than ever. From a stunning opening night at Silent Green, via a day and night at Urban Spree with concerts, panels and party, an extra lap at ://about blank and a grand finale rave at OXI !
DAY I - SILENT GREEN
For our Opening Concerts in the beautiful surroundings of Silent Green, a former crematorium and now arts and cultural centre in the north of Berlin, we invited the legendary pioneers Tangerine Dream, considered by many as the most influential German electronic band music beside Kraftwerk.
Support came by the amazingly talented Rosa Anschütz, a vocalist and composer whose music exists somewhere between post-punk, electronica and cold wave, with Anschütz's voice floating through ethereal and hypnotic sound spheres.
The night and also the KRAKE Festival 2022 was opened by Special Guest DJ, one of the city's most exciting selectors.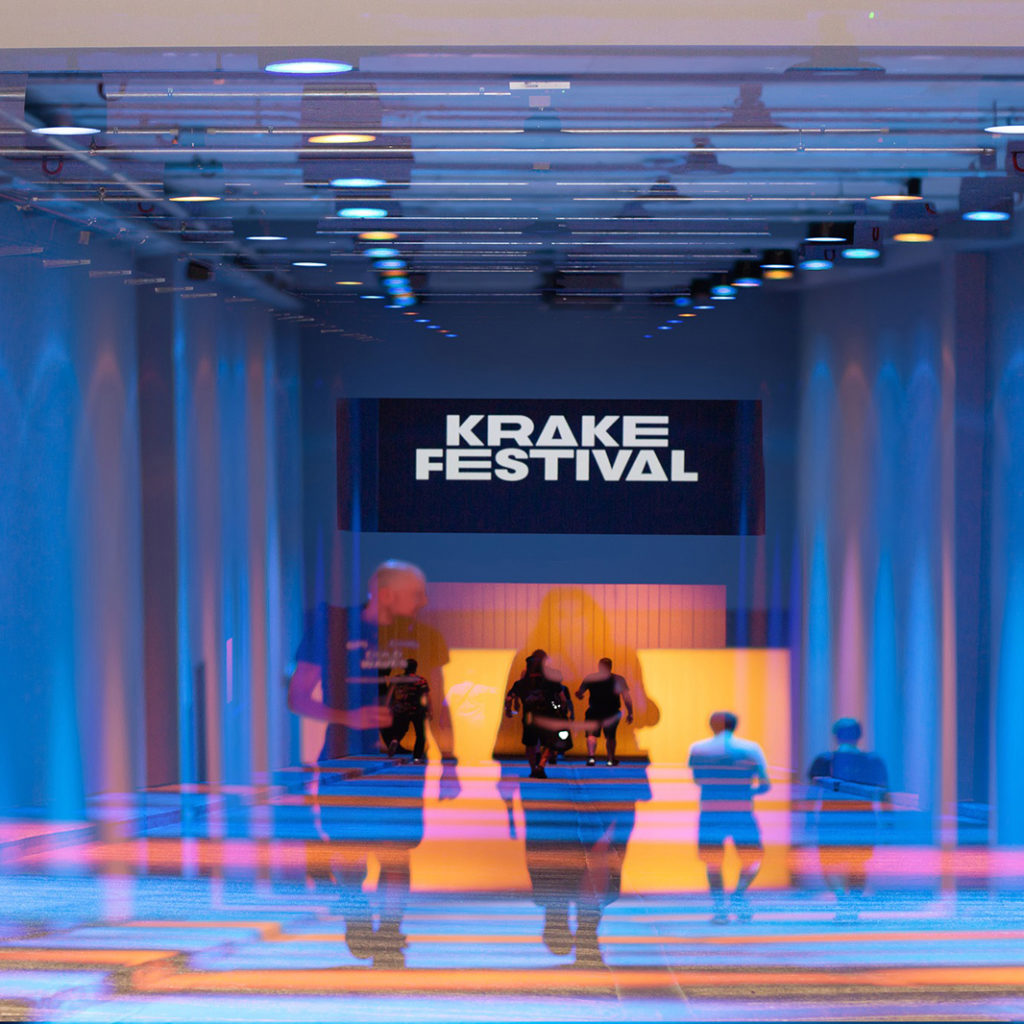 DAY II - URBAN SPREE
For Day II we returned to Urban Spree, which hosted our annual label market during the day. The perfect setting to hang out in the beautiful beer garden, stroll through music label stalls and their offerings, have a few drinks and take part in our legendary charity raffle. We also had an immense line-up of bands & DJs to complement the punky vibes of the venue. Welcoming Berlin crew Raiders for a showcase with special guest Feloneezy from Belgrade and their own jpeg.love, $ombi, DJ Fucks Himself, Tamila and DJ Nortside.
Concerts and live performances by WaqWaq Kingdom, Karma She and 3LNA plus our Ick Mach Welle artists Schrunzel and Wellen.Brecher. If that wouldn't been enough we invited some top DJs to complete the programme - some local heroes like Carly Zeng, Dama and Bakläxa and of course the fantastique Bufiman.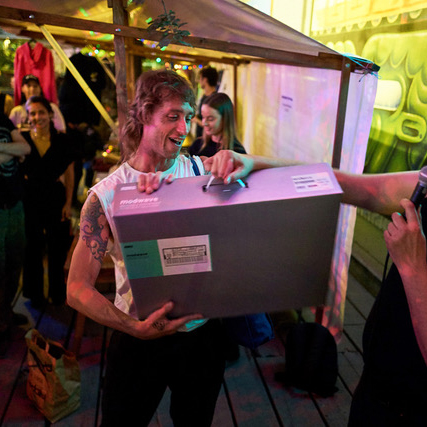 DAY III - ABOUT BLANK
On Day III we took over ://about blank, kicked off with concerts in their beautiful garden by breakthrough Jamaican-American Hip-Hop artist Zebra Katz, supported by local up and comer Nashi44. On opening duty Nasty King Kurl layed the vibe for the evening.
The following club night featured a first-timer b2b from Elli Acula & Victor as well as hard-hitting sets from The Lady MAchine, Anna Z and others on the MDF floor while the Lobby hosted a showcase from Femme Bass Mafia and our resident Purita D.
The garden was transformed into a colorful dreamland by visual artist Devin Mohr and his crew while local heroines Resom and Mareena presented their new Ambient project M2N2 with an extended set among other late night garden performances. Unfortunately we were not allowed to take any pictures or film during the event but the memories of these special moments will never be forgot !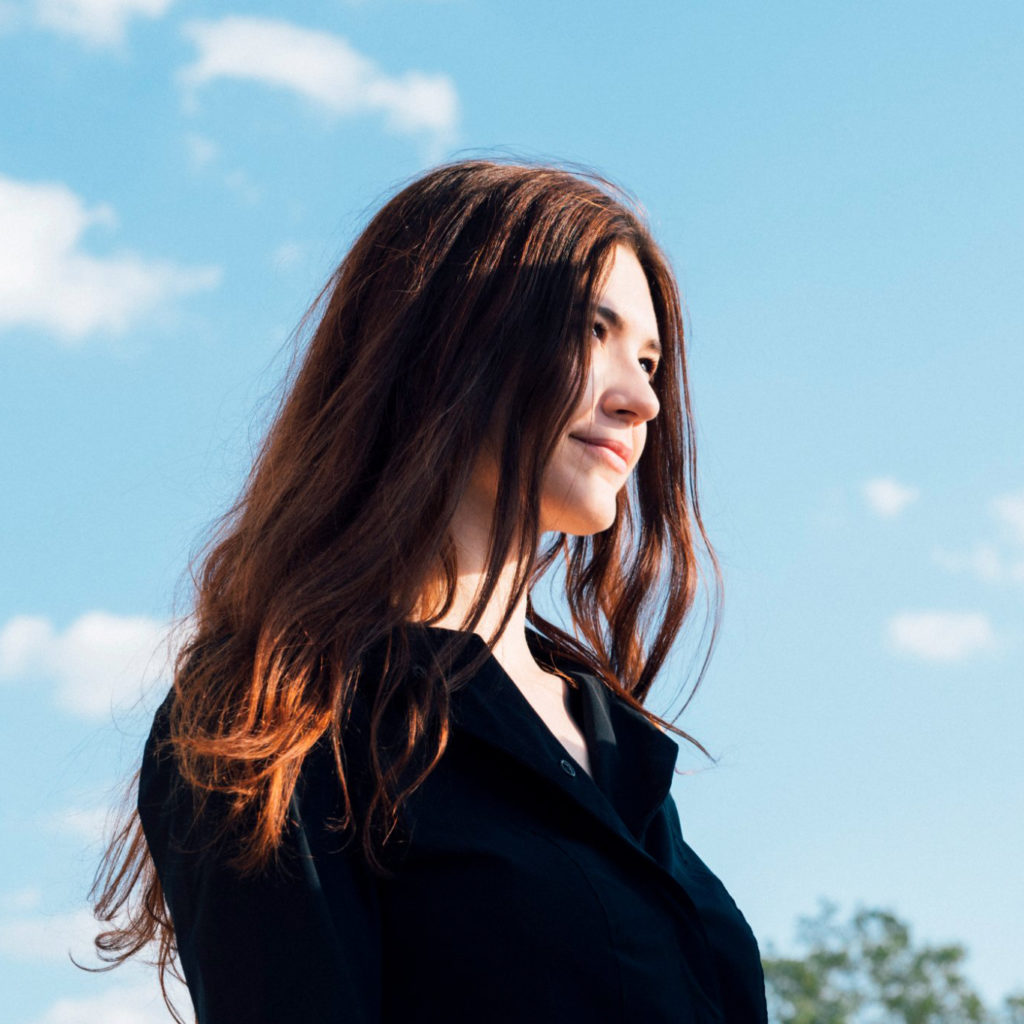 DAY IV & V - OXI
On Day IV, Saturday 20th of August our 36h closing event began in the afternoon and continued into the early hours of Monday morning with performances across 2 indoor stages and one outdoor area from artists curated to reflect the diversity of today's electronic music scene. We took a trip to France with Teki Latex, Fasme- Live, & Miley Serious, and to Japan via England with Toshiki Ohta who provided infectious selections of techno, electro, EBM, and breakbeats. Seoul-born, Berlin-based party-starter DJ Fart In The Club took us on a ride through the emotive side of club music, with colorful house & techno, vintage breaks, and re-contextualised bargain-bin club tracks. Dutch legends I-F and David Vunk joined us on Friday and our resident Alienata played a B2B with Reka. We were also delighted to have hosted a very special showcase by some of our favorite Berlin crews: Gegen, Body Language and none/such all providing very promising selections of artists.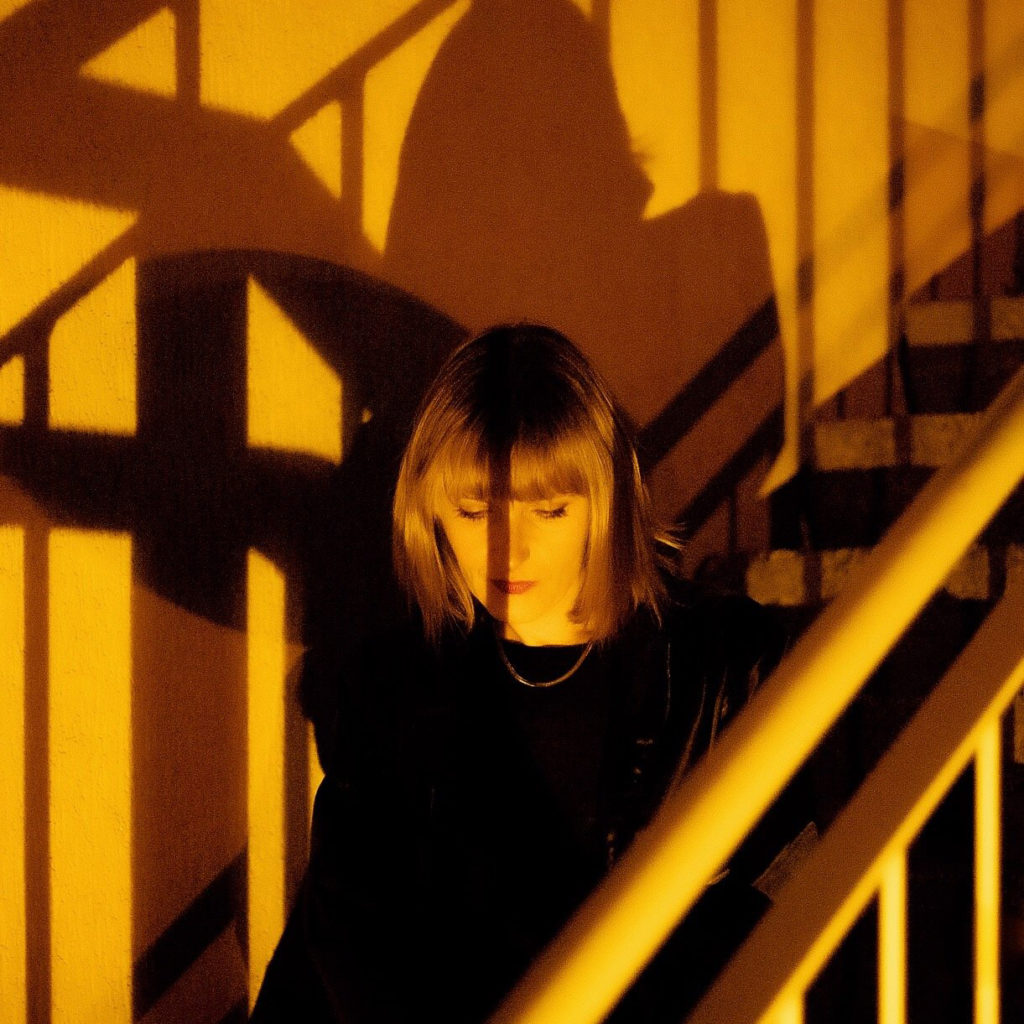 THE ARTWORK
This year our designer Jan Rikus Hillmann collaborated with the Midjourney AI to create some unique graphics for each Day of Krake Festival. Together we tried to choose the best version for each day, which wasn't easy in view of all the amazing material Rikus and the AI provided. Here are also some cut draft / behind the scenes material of graphics that didn't make it into the official selection but are still too nice to not be shared.