Shop
Your shopping cart is empty!
Krake 002 LP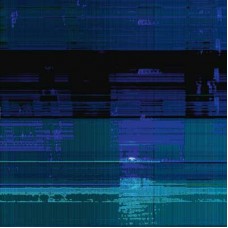 Product Code:
Krake002LP
Availability:
In Stock
Price: 12.00€

incl. Cristian Vogel, Monolake, Phon.o, Eomac, Bill Youngman, Frank Bretschneider & Dämmern
KRAKE is an annual Berlin based festival for challenging electronic music. Krake means "octo- pus" and the festival is organised in a comparable way: reaching out to selected locations during one week presenting the best in electronic music whatever style it is. The festival is not huge, not expensive, does not have big sponsoring deals or four different colour are passes. It's just a good and so far successful try to bring back the focus on artists who dare to step off the beaten tracks.
KRAKE 002 contains mostly exclusive tracks of artists who played at the Krake festival in 2013. The A-side starts with a dark ambient drone by DÄMMERN, followed by a pop-fueled two-step hit by PHON.O. Next in line is Irishman EOMAC with a warm and deep IDM track already char- ted by none less than Thom Yorke of Radiohead, followed by "Resolution", a little melancholic stepper by BILL YOUNGMAN.
The B-side is being opened with a techno track by grandmaster MONOLAKE in his most typical dubby percussive style. For the next track FRANK BRETSCHNEIDER reduces the sounds to the max again to deliver a percussive track as minimalistic as can be. Legendary techno producer CRISTIAN VOGEL, known for his constant search for new values, closes the compilation with an avantgarde piece of noise and drones.
Outstanding, we'd say!
A1 :: DÄMMERN - LIBERDA
A2 :: PHON.O - TELL ME
A3 :: EOMAC - NO NAME
A4 :: BILL YOUNGMAN - RESOLUTION
B1 :: MONOLAKE - INTERRUPT
B2 FRANK BRETSCHNEIDER - UNDER_W
B3 :: CRISTIAN VOGEL - NEW VALUES