Shop
Your shopping cart is empty!
MWMEP02 - The Ebertbrothers - Engine Eyes EP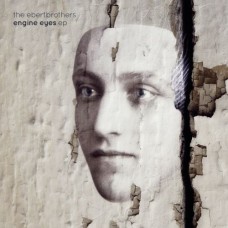 The Ebertbrothers "Engine Eyes EP" is Axel and Michael Ebert´s second release on Mindwaves-Music. Featuring four new tracks plus three remixes of numbers from "Susten Pass", their first album on Mindwaves-Music, which was reviewed very well by Cyclic Defrost, Igloomag, Headphone Commute and others. The remixes were done by fellow electronic artists Lackluster, Badun and Karsten Pflum.
The range of approaches on the EP extends from the straight forward to the rather complex and experimental. Within 35 minutes the music shifts from warm and melodic moments over crunchy excursions to dramatic and delirious depths. It closes with the impulsiveness of "Learning to walk". As on "Susten Pass" a huge diversity of approaches is held together by a dark and cinematic perspective of how things should sound.
1 Sunset Car Chase
2 Rusty Black Bike
3 Black String(Karsten Pflum Where Are You Mix)
4 Feature Film (Lackluster Remix)
5 Sympathy Changes (Badun Remix)
6 Dead End Junction
7 Learning To Walk
CD-R